This anime will leave you feeling hot and tingling.
It is a modern anime. A new yaoi anime now available to watch on Crunchyroll.
I was lucky to discover this anime by chance. I was trilled it was a new yaoi anime. I always watched Junjo Romanic or World greatest First love on CrunchyRoll, so it was refreshing  to  watch different Yaoi anime.
Takato Saijyo is an attractive famous Japanese actor, trying to get by in his acting career, but another attractive actor Named Junta Azumaga (aka the Pervert Angel) is taking over his crown as the most sexy man.
The story is very fast pace, 20 minute  watching the anime theres already a bedroom scene.
I was not prepared for what happened next.
In that scene Junta San confessed his love to Takato San and make a fast move on him. He is very persistent and obsessed with Takato San.
The bedroom scenes are very suggestive and steamy.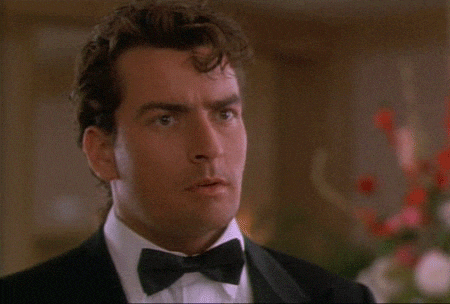 There is no graphic details, only scene of hot kisses, licking and touching. However is very clear what they are doing. (forplay cough cough)
Junta San tries to get into Takato San his downstairs department anytime he can. whenever he does that to him, Takato San behaves like a little  submissive school boy (he's age 28 by the way)
There are a lot of funny moments is this Anime. After the film shot, Junta San takes Takato San away and Takato's manager just allow Junta to kidnapped him. Also Junta San keeps tipping Takato San with 1,000 yen.
Both character Junta san and Takato San are good looking couple. The drawings on the characters seriously good. The animation is neat and well executed.
There is a manga to this, I just discovered on the comments. It is named Dakaretai Otoko Ichii Odosarete Imasu. I found it on MangaFox.
Personally I prefer the anime to the manga. The manga version is not very well drawn as in the anime. But beware! You get to see full detail of the bedroom scene.
I keep watching certain episodes 3 and 4. (I was not the only one doing that) especially episode 4 as Takato san wears his old school uniform, both Takato San and Junta San play teacher and student.
The only critic on this anime, it lacked development in the story and not enough conflict. Perhaps the anime could have good plot.
I rate this anime 5 stars out of 6.
i would definitely recommend this anime to someone is already into BL/Yaoi. 
New  episode available to premium members every Friday after 4:30pm GMT