BL for is everyone Fam!
Sakgaichi Ryo (nick name Gucci) is a normal high school boy who has a passion for BL manga. He is a Fudanshi a Fanboy of BL/Yaoi (I don't know what Fudanshi means in Japanese).
A Fangirl is a Fujoshi (meaning Rotten girl)
He struggles to buy BL manga from bookstores without someone take note. He also worries he'll get judged as a guy who like reading male gay romance. He stated in the first episode that guy who like reading Bl manga doesn't mean he's gay. (is true fam)
His dreams is to find other Fudanshi out there and make friends with similar interest.
He already has friend with really cool hairstyle, who is not an Otaku. but is just a good friend to Sakgaichi San.
On episode 2 he made friend with a girl, a Fujoshi, she nice to him. In future episodes she helps him buy BL to save the embarrassment. 
The anime is sweet, nicely animated. Its a short 4 minutes long show. Packed with funny scenarios and quirky characters. This anime made me laugh a lot. Sakgaichi Ryo is like the male version of me.
He has nice eyes and a beauty spot.
He has a huge tempura pillow! I would like to own one. It look like a he is hugging large chicken nugget.

I normally buy BL manga online. But I did used to borrow a BL manga from the library. I get really embarrassed because the librarian have to open the book and scan, the first page has two guy touching each other up.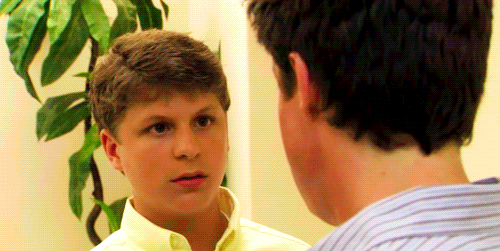 The anime also reminds me of Gakuen Handsome. which is also available to watch on Crunchyroll. 
There are a small percentage men who read and enjoy romance genre.
If you are a Fudanshi or fanboy and feel embarrassed it. Don't worry Fam, it dose not matter. Enjoy reading BL!
Watching this anime will be very relatable to you.
I rate this anime 4 stars out of 6.
I wish the anime continues with more episodes.